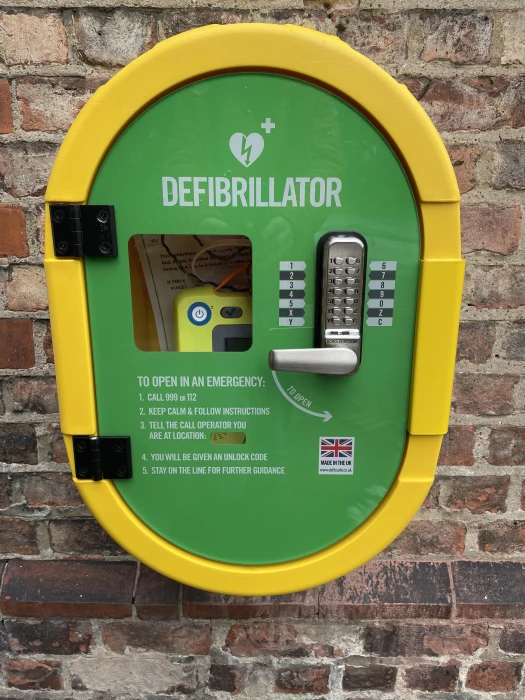 We are pleased to confirm that the parish council has provided two defibrillators for Walton. One is located outside The Stag in Lower Walton and the other, outside the Walton Arms in Higher Walton. We are grateful to the owners of both pubs for offering their premises for installation.
We have created an area of the website ( CLICK HERE ), specifically about the defibrillators, where you can find out exactly where they are and how they operate. We have also provided links to more information about they are used.
We are grateful to Dave McClure and our friends at Walton Lea Partnership for their help and support in having them installed and checked. We will be arranging community training sessions in the coming weeks and we will publicise these through our website and facebook page.